We're ready for spring 2013!
This series is all about the artists' process of creating and installing their work in downtown Durham storefronts. The Carrack and Mercury Studio have been partnered with Durham Storefront Project to present the work of:
Upcoming Events:
The artists talk with Chris Vitiello on April 13, 5pm at the Carrack (111 W Parrish St), discussing the challenges and opportunities of storefront installations.
We're looking for sponsors – email us if you'd like to make a small contribution to support these artists or you can donate via Go Fund Me. Funding goes directly toward artists' stipends!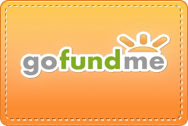 A huge thank you to our lead sponsor Downtown Durham Inc. and Center Studio Architecture for their generous support this spring!